Most overlanders prefer to keep a secret: outdoor camping in winter months is frickin' excellent. "In wintertime, all the really popular overlanding places are a lot less busy," states Eric Valdes, creator of Asheville Automobile Outfitters in North Carolina. Considering the extra advantages-- such as the absence of roadway dust and bugs-- and you comprehend why wintertime is overlanding's sleeper season.
Seems exciting, huh? However, you have to know the tips of winter overlanding.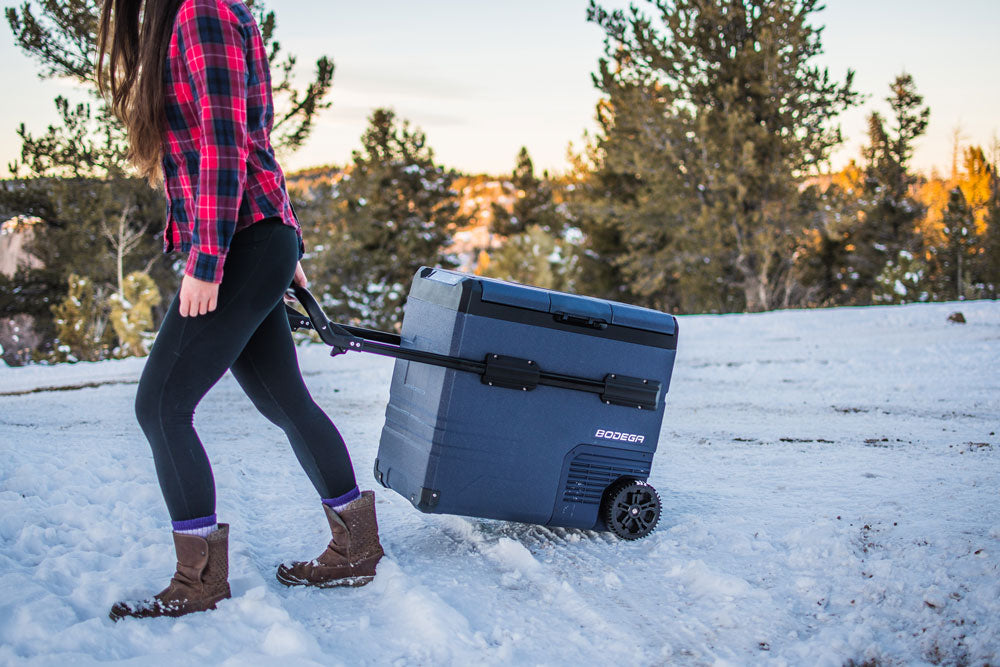 Carry sufficient water and fuel
Keep the fuel level above the 1/2 tank mark at all times. Or take a jerry can if you like to push the tank to empty.

Always have a backup plan
Check the weather prediction and make sure you're able to get back out on the road if it snows overnight.

Carry chains (even if you drive a 4x4).
It's not only the law but also practical if you are planning to exceed 2000' in elevation.

Don't forget the portable heater.
Keep at least one window partially opened when heating up the tent before bed or in the morning.

Carry food that doesn't need cooking.
It's good to have ready-to-eat food handy if it is difficult to get a fire going. Have waterproof matches ready! And of course, you would need a portable travel fridge to keep the food fresh.

Pack layers and waterproof shoes.
A change of clothes is very welcome way after snowshoeing or skiing.