From: https://the-gadgeteer.com/ By Julian Perry
REVIEW – Even before I purchased my home a couple of years ago, I always wanted a really versatile cooler for use at home when hanging out, at barbecues and whenever I would go to the beach. Until now, I used the conventional cooler that typically has to be filled with ice to keep the contents cold and of course, needs to be drained once the ice melts. But, no more!! Enter the BODEGA 37 Qt/35L Dual Zone Portable Car Fridge!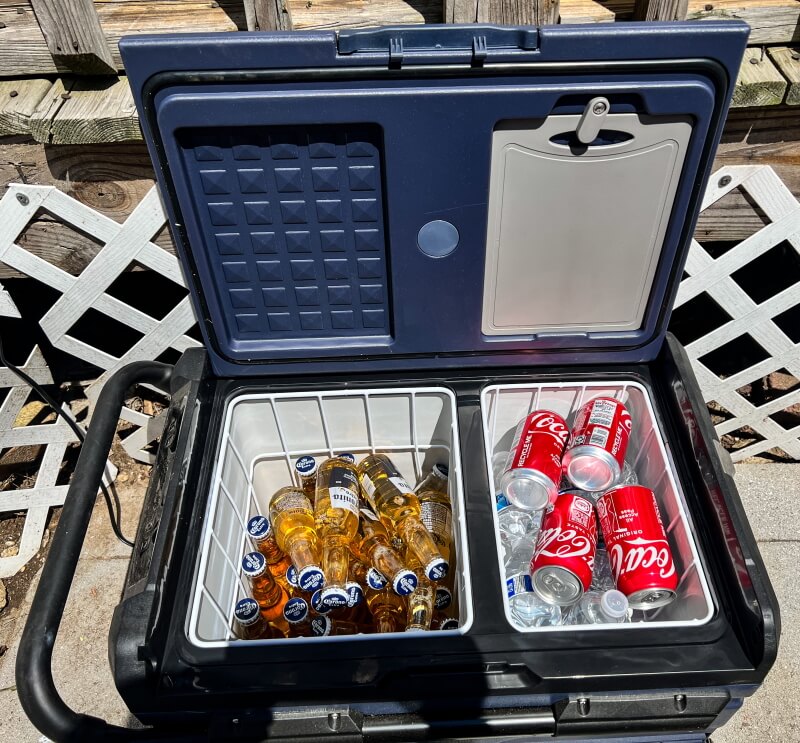 What is it?
The BODEGA cooler 37 Qt/35L Dual Zone Portable Car Fridge is built for versatility whenever you need to keep your beverages or other on-the-go perishables cool/cold.  It is durable, portable, and simple to use. Perfect for road trips in your car, or RV, and also for camping, travel, the beach, and other outdoor activities. It offers consistent ice-free cooling.
What's in the box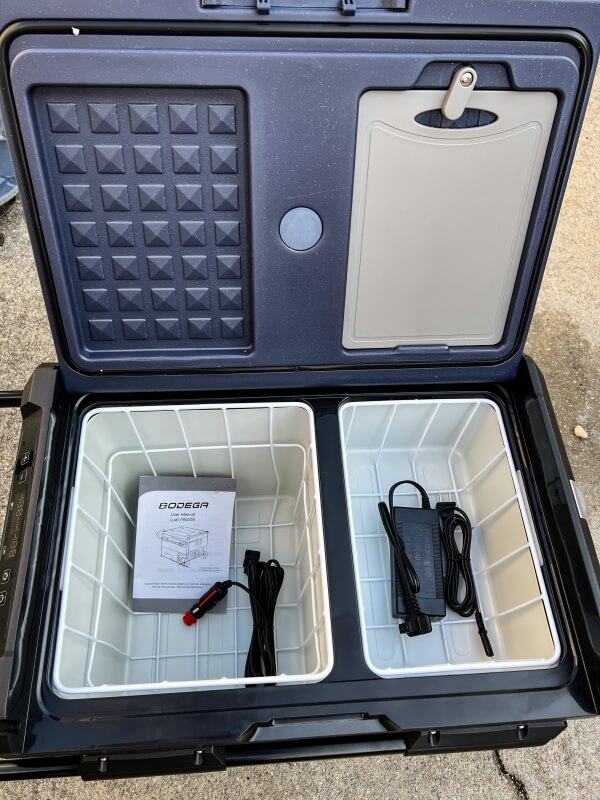 1 x BODEGA 37 Qt/35L Dual Zone Portable Car Fridge
1 x 12V/24V DC power cord
1 x 100V-240V AC power cord (with adapter)
1 x Dual Zone Basket
1 x User Manual
1 x Cutting Board
Specifications
Operation: 100-240V / 12V / 24V
Dimension: 23.62×15.75×17.32 inches
Fridge Capacity: 37 Quart(35L)
Left Zone / Right Zone: 25.69 Quart / 10.63 Quart
Item Weight: 39.2 pounds
Refrigeration Range: -4ºF~68ºF
Noise Level: <42dB
Rated Power Input: 90W
Rated Current: AC 1.5A-2.7A , DC 6.0A(12V) / 3.0A (24V)
Door removable or switch direction: Yes
Externally, the cooler is built like any similar type cooler except this one has electronic controls on the top edge and a LED display. Inside features dual zones and even a cutting board for your convenience. It has a handle that extends and solid wheels that will work well on most surfaces. On the back side, there are the power options that include AC/DCD/Solar/Battery. The battery has its own compartment.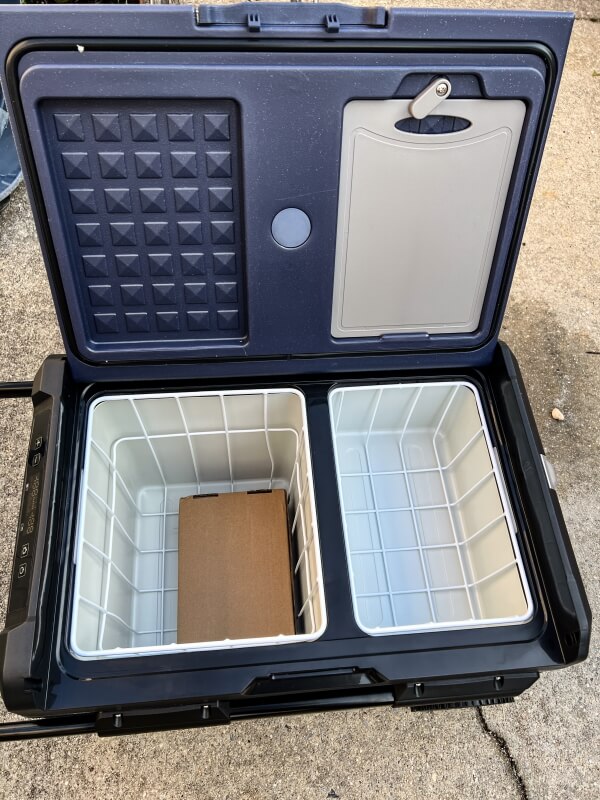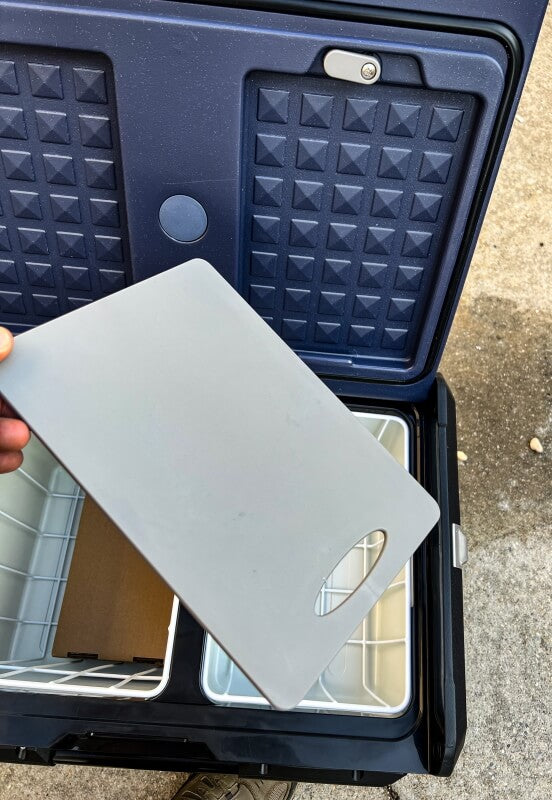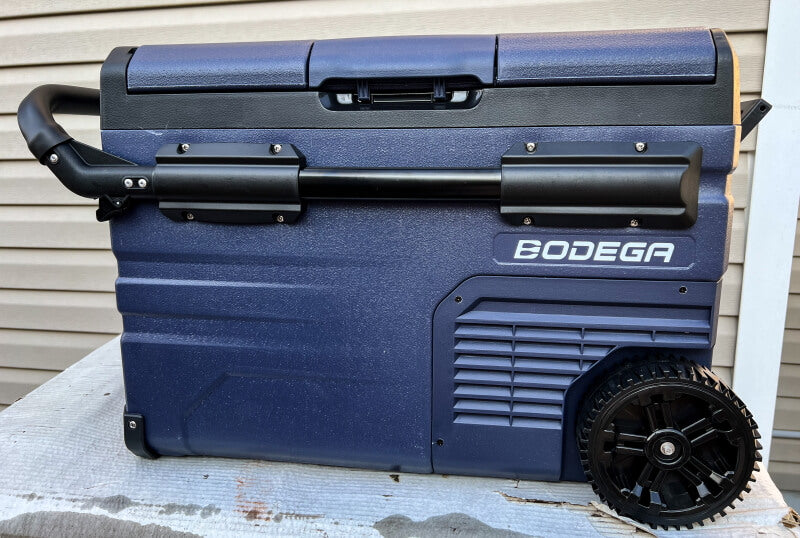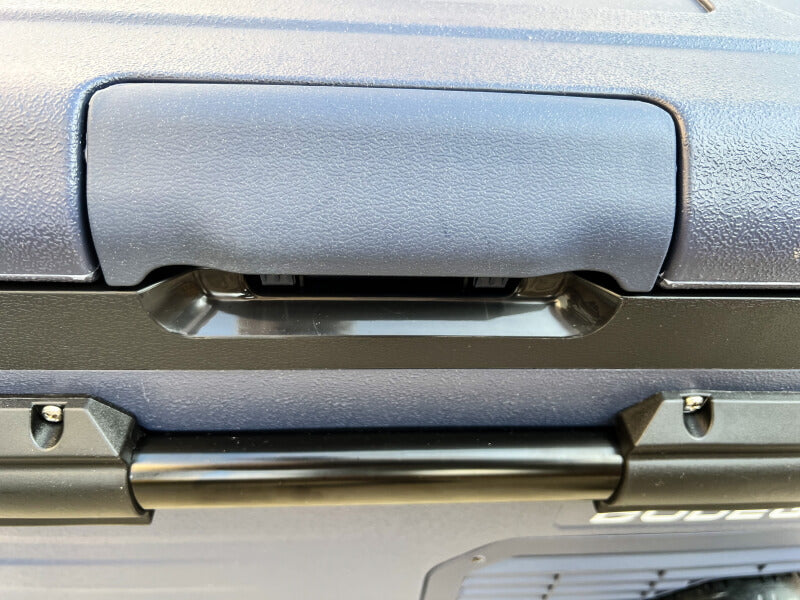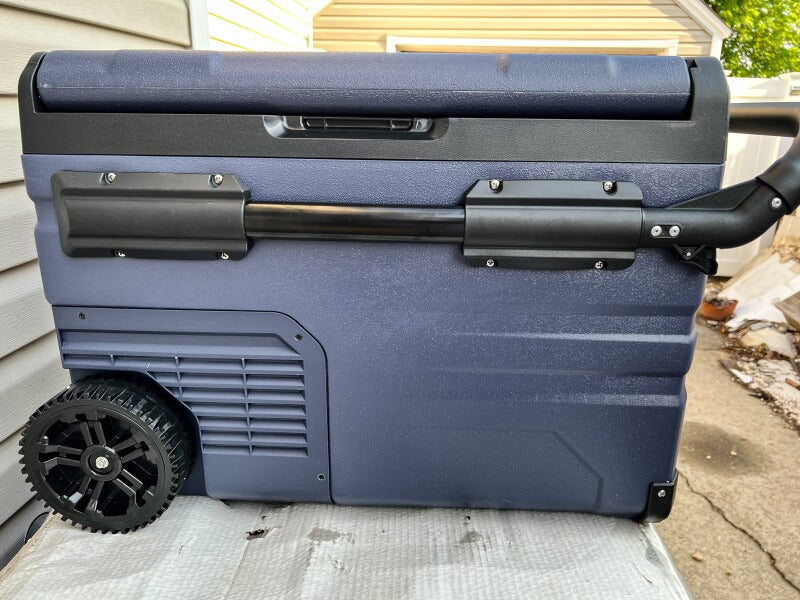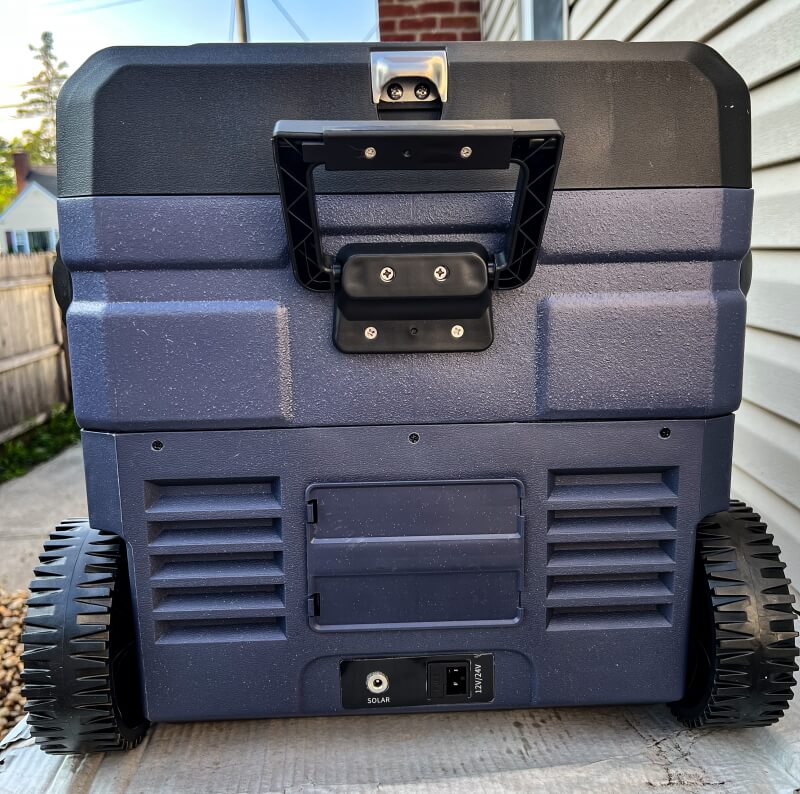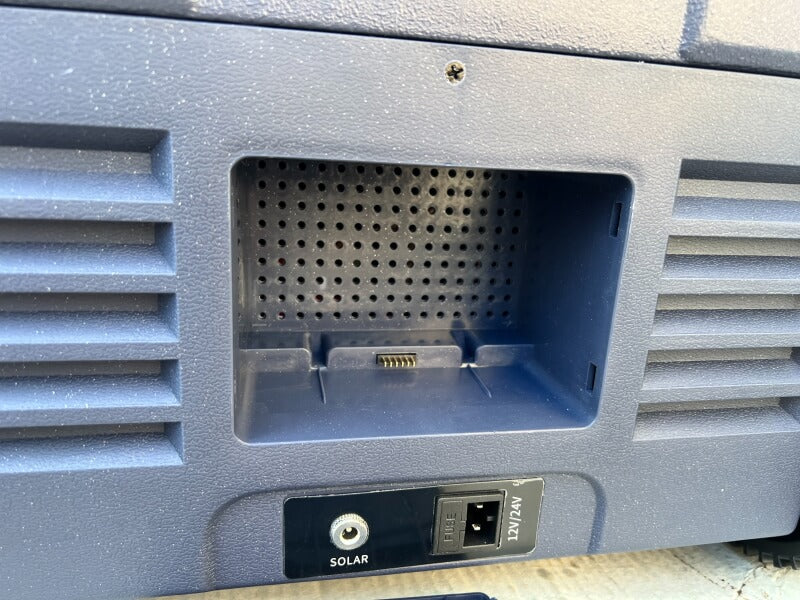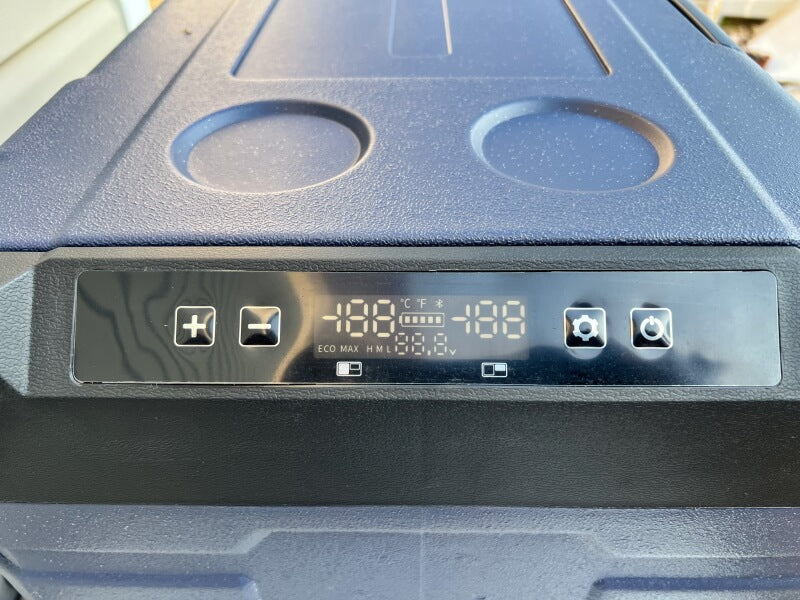 Performance
Starting with the exterior construction, this cooler has a very nice handle that can be extended so that I can walk and pull it and not have to bend severely and hurt my back doing so.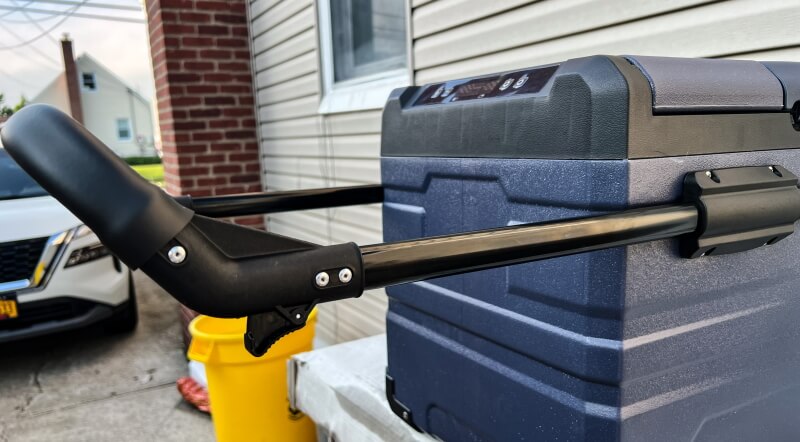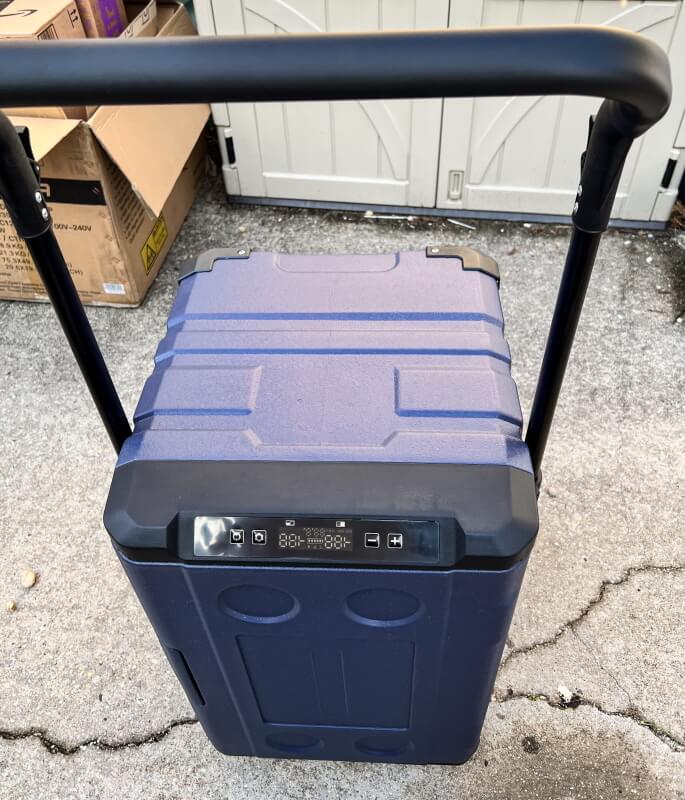 The BODEGA 37 Qt/35L Dual Zone Portable Car Fridge is divided into 2 sections/2 zones that can be controlled separately via the Car Fridge Freezer app. or by the controls on the front of the cooler.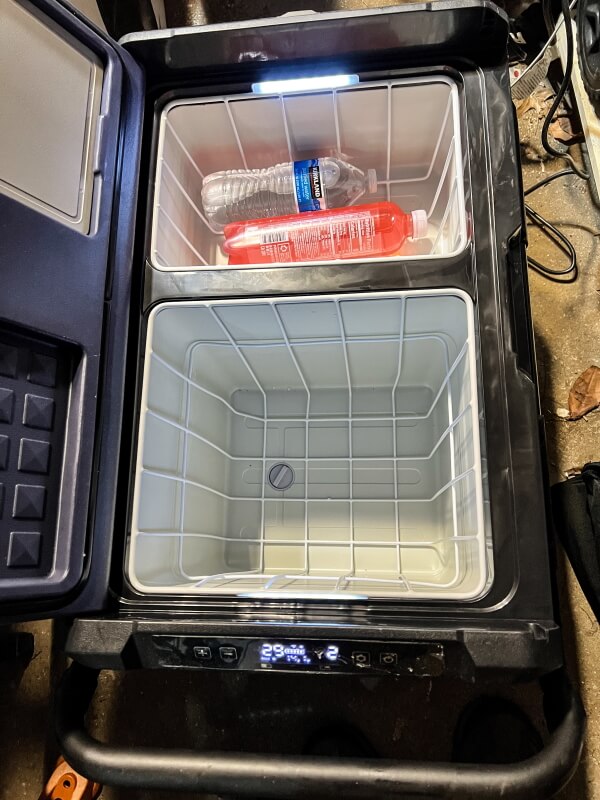 Here are some screenshots from the app: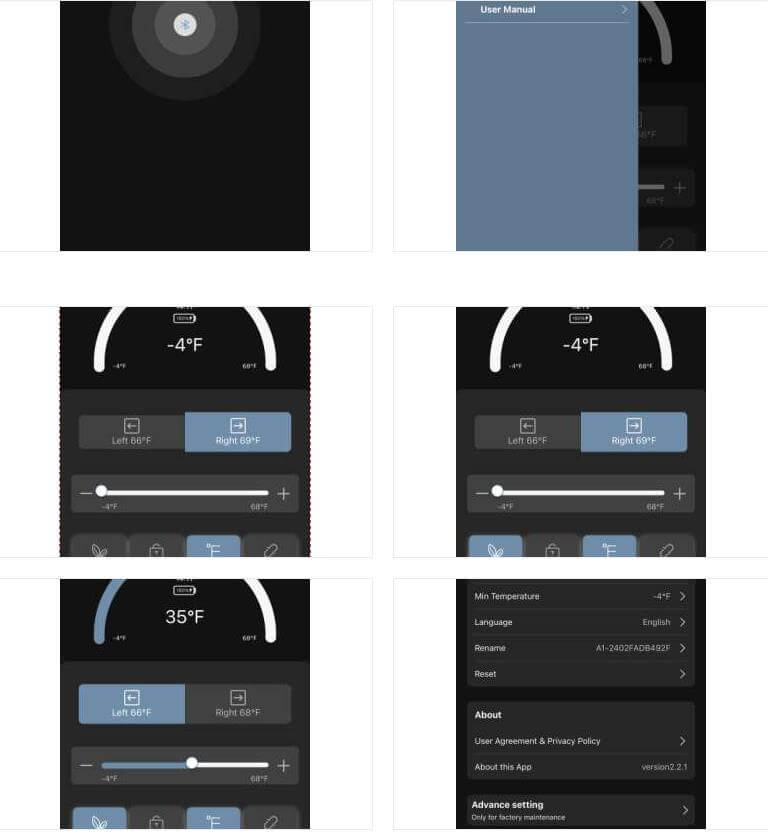 The photos below show that I am able to set the temperature to turn bottled water into ice if I choose to.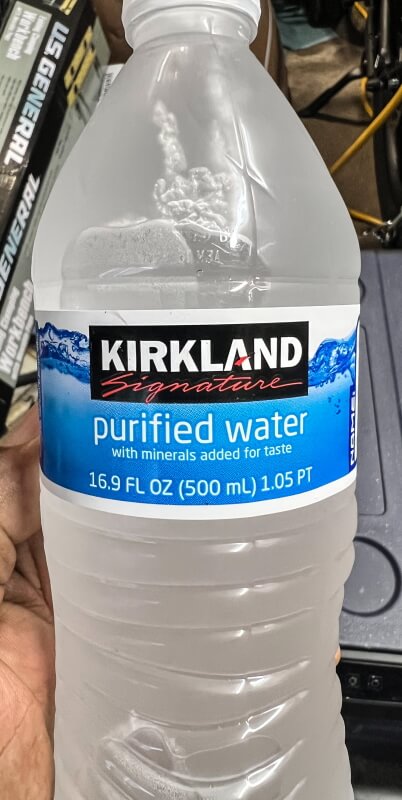 Overall, I really like the BODEGA 37 Qt/35L Dual Zone Portable Car Fridge. It performs well, allows me to dial in how cold I want each zone, holds enough of what I need especially since no space is taken up with ice and the fact it can be powered multiple ways including via a battery makes it a perfect fit for me. It is well built and when I had any questions, their customer service was very responsive. I also like that if I am not sitting right next to it, I can control the temperature via the app and also turn it on/off. The built-in cutting board works great when for example I need to cut lemons to go with an ice-cold Corona beer!! 🙂
What I like
The build quality
The option of two zones
The app control
The overall performance
The handle extends for easy portability
What I'd change
I wish a battery was included.
Final thoughts
When we go shopping for a cooler, I am quite sure that nothing in the average store or supermarket is available like the BODEGA 37 Qt/35L Dual Zone Portable Car Fridge and certainly not at this price. And while I know it is pricey, if I consider how much I would spend on ice after using it maybe a dozen times, it would pay for itself. Regardless, the cost is always a personal choice. For everything else, I give it a well done and two thumbs up!!
Price: $579.99
Where to buy: Bodega Cooler website
Source: The sample for this review was provided by Bodega