Payment & Security
Your payment information is processed securely. We do not store credit card details nor have access to your credit card information.
Description

High Energy Conversion Efficiency
Advanced solar cells on the solar panel provides a higher conversion efficiency of up to 21%, outperforming comparable solar panels - producing more power under similar conditions.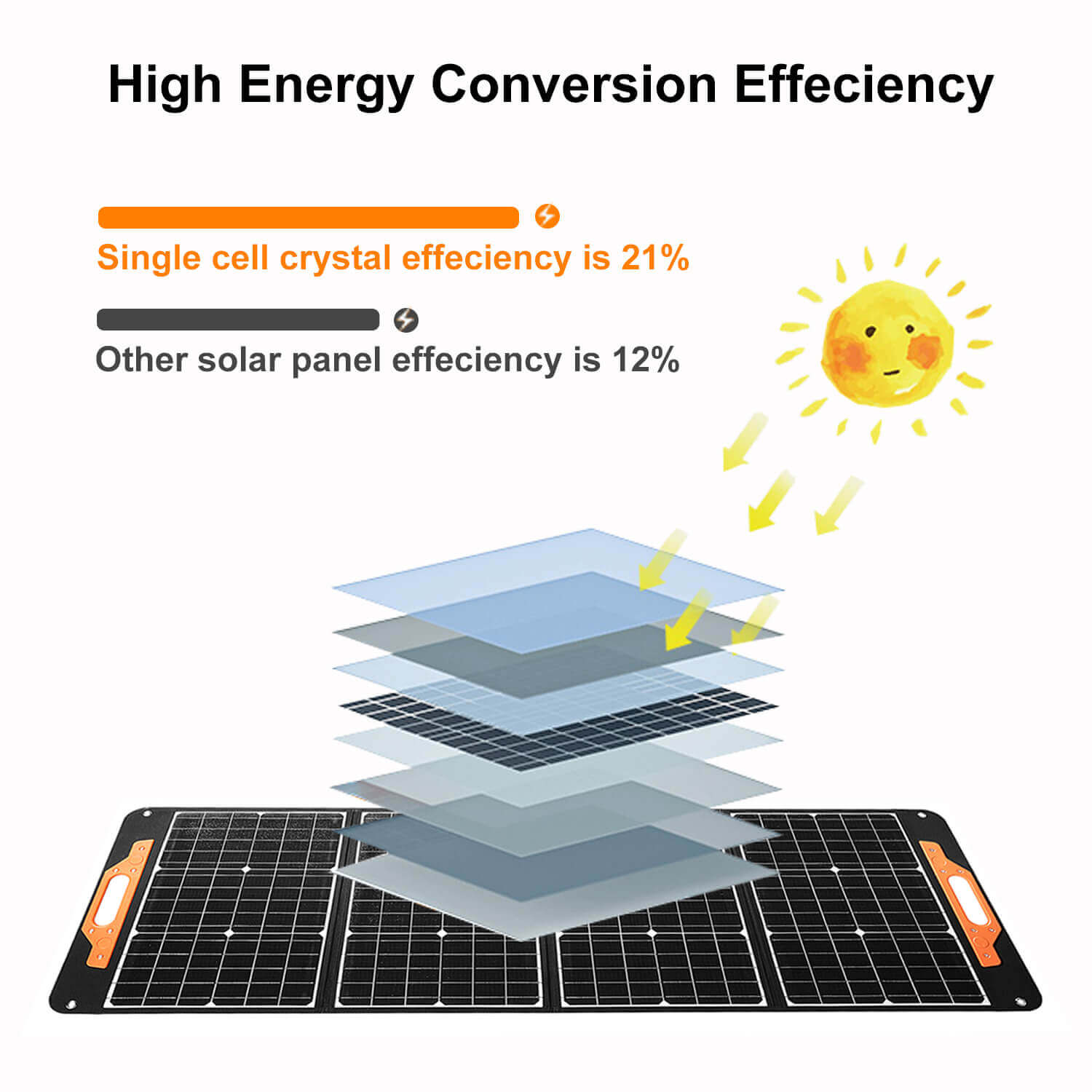 Instant Setup
With a few seconds to set up, the solar panel stands firmly and securely thanks to its 4 kickstands. The recommended angle ensures optimum absorption of the sunlight, making it the perfect companion for outdoor travel.
Convenient Carrying
A practical carrying bag is included for easy transport. Magnetic pads on the solar panel allow the solar panel to be folded up tightly and carried on your favorite off-grid journeys.
Prolonged Lifespan
The ETFE-laminated case ensures the solar panel is durable enough for a prolonged lifespan. Additionally, the IP67 Waterproof Rating allows it to withstand harsh weather.Technical Details

| | |
| --- | --- |
| Model | GSM200 |
| Solar Cell | Single crystal |
| Solar cell Lamination | ETFE |
| Cell Efficiency | up to 21% |
| Voltage at Max Power (Vmp) | 19.8V |
| Current at Max Power (Imp) | 10.1A |
| Open Circuit Voltage | 23.76V |
| Short Circuit Current | 12.12A |
| Weight | 7.82kg |
3 YEARS WARRANTY&24 HOURS SUPPORT
With 2-Years warranty. We have a professional technical support team responsible for the solar panel.