In this Christmas month, what could be happier than holding a glass of mulled wine?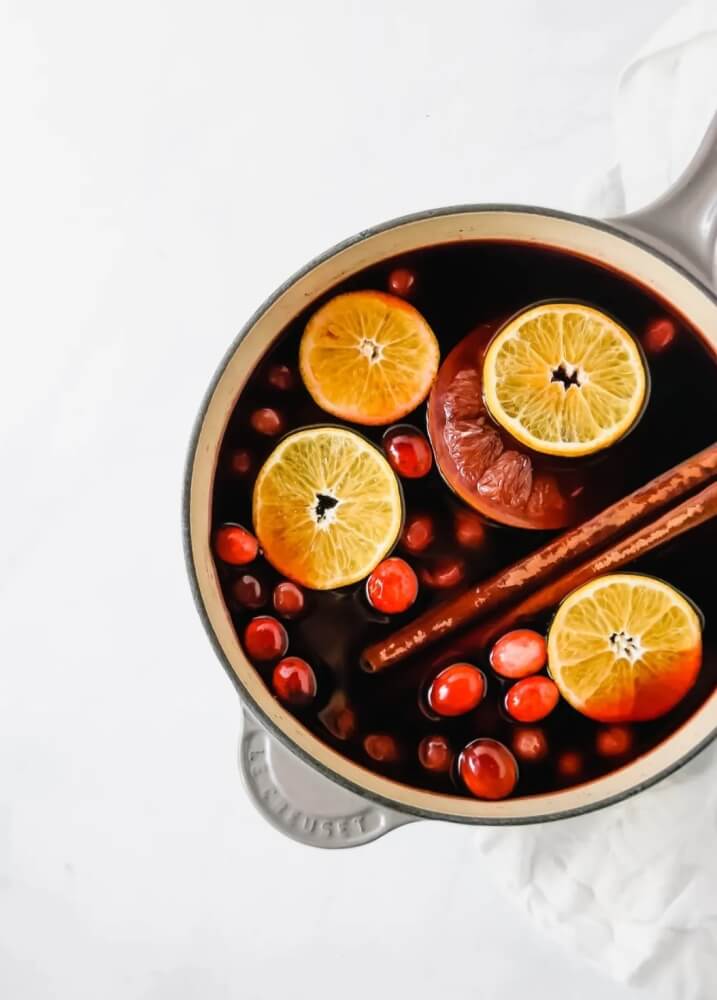 Mulled wine, also known as spiced wine, is an alcoholic drink usually made with red wine, along with various mulling spices and sometimes raisins, served hot or warm. It is a traditional drink during winter, especially around Christmas. [wikipedia]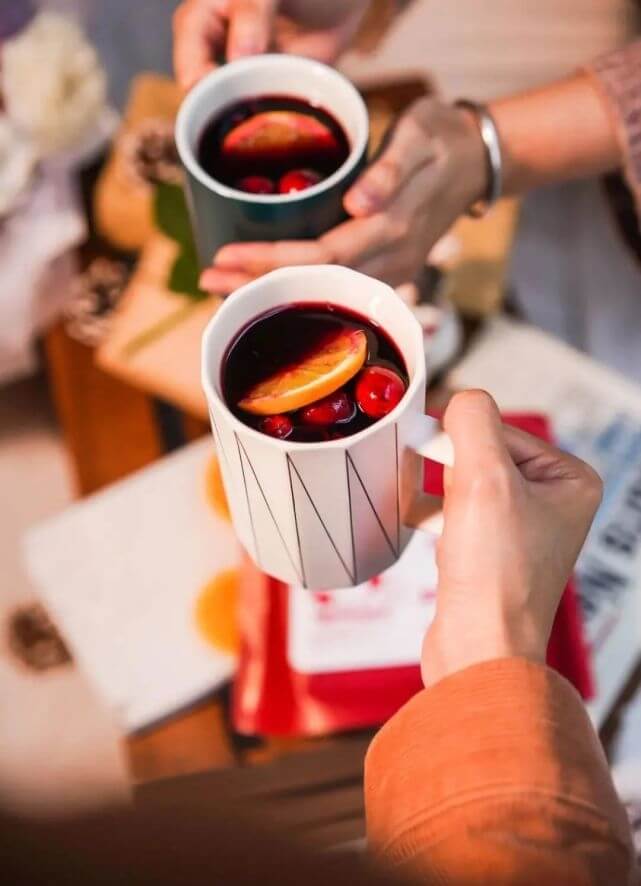 How to make a cup of hot mulled wine?
Ingredients:


1 bottle of red wine
Some anise, cinnamon, clove and 

other spices

Fresh oranges
Fresh apples
Brown sugar
STEP 01
Prepare spices and sugar.

Bits of anise, cinnamon and other spices. Sweet and greasy brown sugar, once melted into wine, it has a different taste.
STEP 02
Cut or slice fresh fruit.
Besides spices, oranges and lemons are essential to mulled wine. These ingredients are its delicious secret weapon. The orange must be fresh, which have much juice.
Wine, oranges, lemon slices, anise and cinnamon are the best combination of mulled wine.
STEP 03
Pour in the wine and all the ingredients.
The oranges should not be cut too big. With lemon slices, I have to say that the yellow dubbing red is really the warmest color in winter.
STEP 04
Boil.

Boil for about 20 minutes after all the ingredients are put into the wine. The fragrance of spices mixed in the wine can be smelled from meters away. I can't help but want to take a drink to warm up.
Final
The bright yellow flesh has removed the golden skin, leaving behind a wine red color perfectly integrated with wine. All nutrients and temperature are in the cup.

The first glass of mulled wine in Christmas month
Merry Christmas~
Consider to have a wine cooler to store your wine?
Check out Bodega wine coolers