If you're in the middle of planning out all your Christmas shopping, you've come to the right place. Choosing a portable fridge or a wine cooler as a gift is always an excellent idea.
Now, Bodegacooler Christmas Day Sale Starts now! You can get 12% off on all of our fridges and coolers.
Have no ideas on choosing a model? The following tips would give you some inspirations!
Those who love camping or overlanding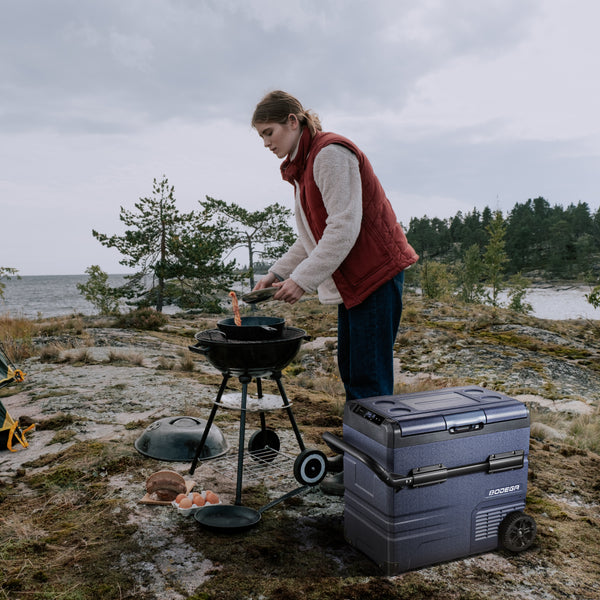 The TWW Series Portable Fridge / Freezer has an several capacities of 35/45/55/75 liters. Reaching extremely low temperatures of -8°F and running off the vehicle or mains power, this is a powerful and versatile camping fridge. 
This quiet camping appliance has 2 zones, so you can use it as a freezer and a fridge at the same time. The thick insulation will keep your food cool even after the fridge has turned off. 
The TWW Series Portable Fridge / Freezer has been designed with off-road driving in mind, thanks to a 30° Vibration Anti Tip Design. This is a great contender for longer-term overlanding!
Those who love small portable fridges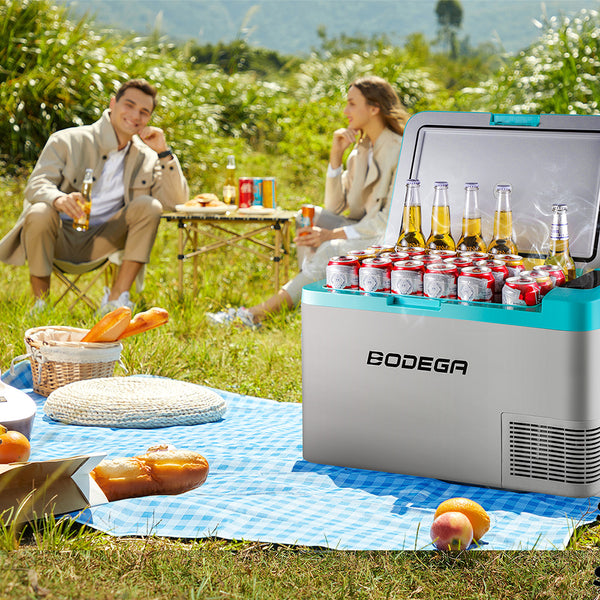 The K Series Portable Fridge / Freezer is a very compact, portable camping fridge and freezer. The capacity is only 18 or 25 liters, but this means that the fridge is very light and easy to move around.

It goes down to an impressive -4°F and still works when tipped at a 45° degree angle, so it holds up well in off-road conditions.

All in all, this K Series is an affordable, effective camping fridge/freezer; however, it is rather small.
Those who love wine and beverage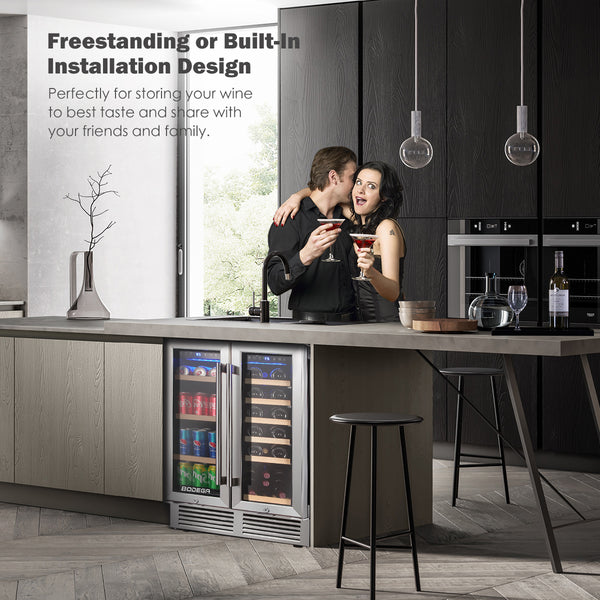 If you're looking for something versatile, efficient, and reliable, this multipurpose beverage center checks all the boxes. With dual-temperature chambers and smart controls, a front vent (so you can build it into cabinetry), security locks, adjustable shelves, an odor-reducing carbon filter, and a high-efficiency compressor with powerful circulation, this cooler ensures that your bottles and cans are safe and sound on their respective sides. Note that the left zone's temperature ranges from 41 to 68 degrees, while the right zone ranges from 38 to 50 degrees. This is a very quiet machine, but you'll hear the occasional noise as the compressor works.
Compact and budget-friendly, this 31-bottle freestanding wine cooler is a straightforward solution for small collections looking to live harmoniously in a single temperature zone. It's perfect if you're passionate about having a variety of chilled wines on hand at any given time or have a small collection of special cellar-worthy vino. This cooler features a temperature range of 41 to 68 degrees,  LED lighting, touchscreen controls, a built-in fan for cooling consistency.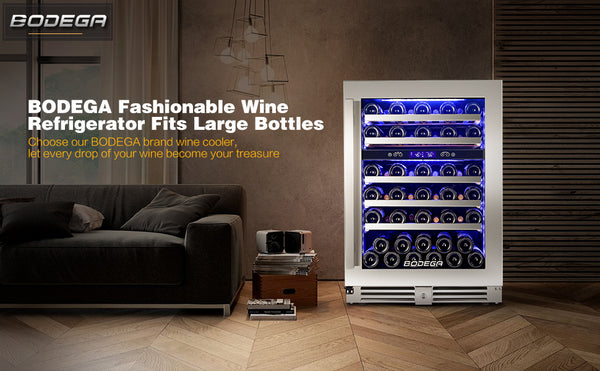 For wine lovers missing the luxury of a cellar, a cooler is essential, whether you're storing reds long-term or just enjoy keeping chilled wines on hand at all times. In order to have both in your home, you'll want to invest in a dual-zone cooler because different wines are best served at different temperatures.
This top-rated 52-bottle freestanding model is as sleek and functional as they come, featuring a stainless steel construction, door lock, adjustable racks, touchscreen control for both zones, and low-noise machinery.
Hurry up! Don't miss the final deals of this year!