We launch a new portable refrigerator, CF8. It is a mini fridge, but you can built-in in your car. We assure you that the small size won't make you inconvenient to use as it owns more functions better than a normal car armrest. 
Let know more features about CF8.
1. Sufficient Deep Space Capacity
If you want a portable refridertor to be concealed in your car, then CF8 will be your choice. Its dimensions are 21.18 x 7.48 x 15.35 inches which is suitable to be installed on the armrest of most cars, because it is designed for MPV(BENZ VIANO,BENZ METRIS,TOYOTA,BUICK GL8,HONDA ODYSSEY etc.) 
Although it's capacity is 9L, it still meets different storage needs. You will always enjoy the fresh food and cool bervages because it has a powerful compressor. 
2. Control It on Your Phone
Just like all BODEGAcooler portable refrigeraors, CF8 also has a bluetooth that allows you to use your phone as the remote control for your refrigerator. You can control the temperature or turn it off by tapping on your phone and you even  don't have to get close to the fridge. If you don't like this bluetooth feature, then you can simply use the buttons on the refrigerator.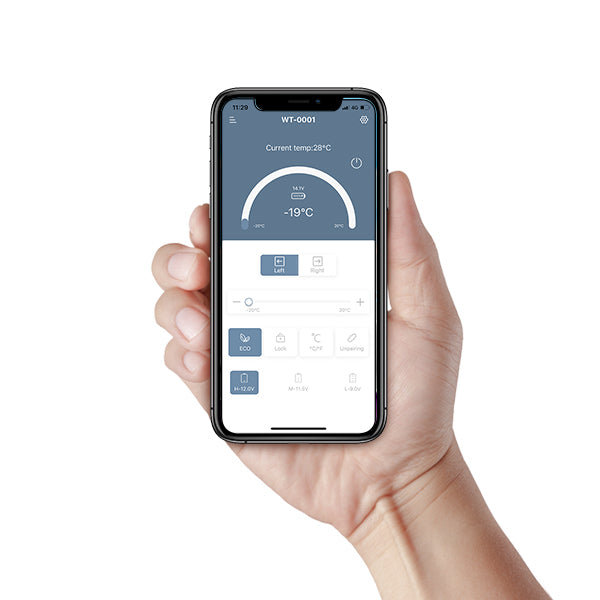 3. 
Leather Surface Design
We know that an armrest offers comfortably positioning your hand when driving on a motorway or standing in traffic. So we design it with leather surface so that you can enjoy the comfort during driving.
4. Convenient for Mobile Devices Charging
CF8 has three USB sockets. One of them is on the front of the refrigerator and the other two are on the back of the refrigerator, which can charge the mobile phones of passengers in the rear. 
Forget to carry the charging cable? Don't worry. CF8 offer wireless charging! As long as your phone support wireless charging, you just put your phone on the slot of CF8.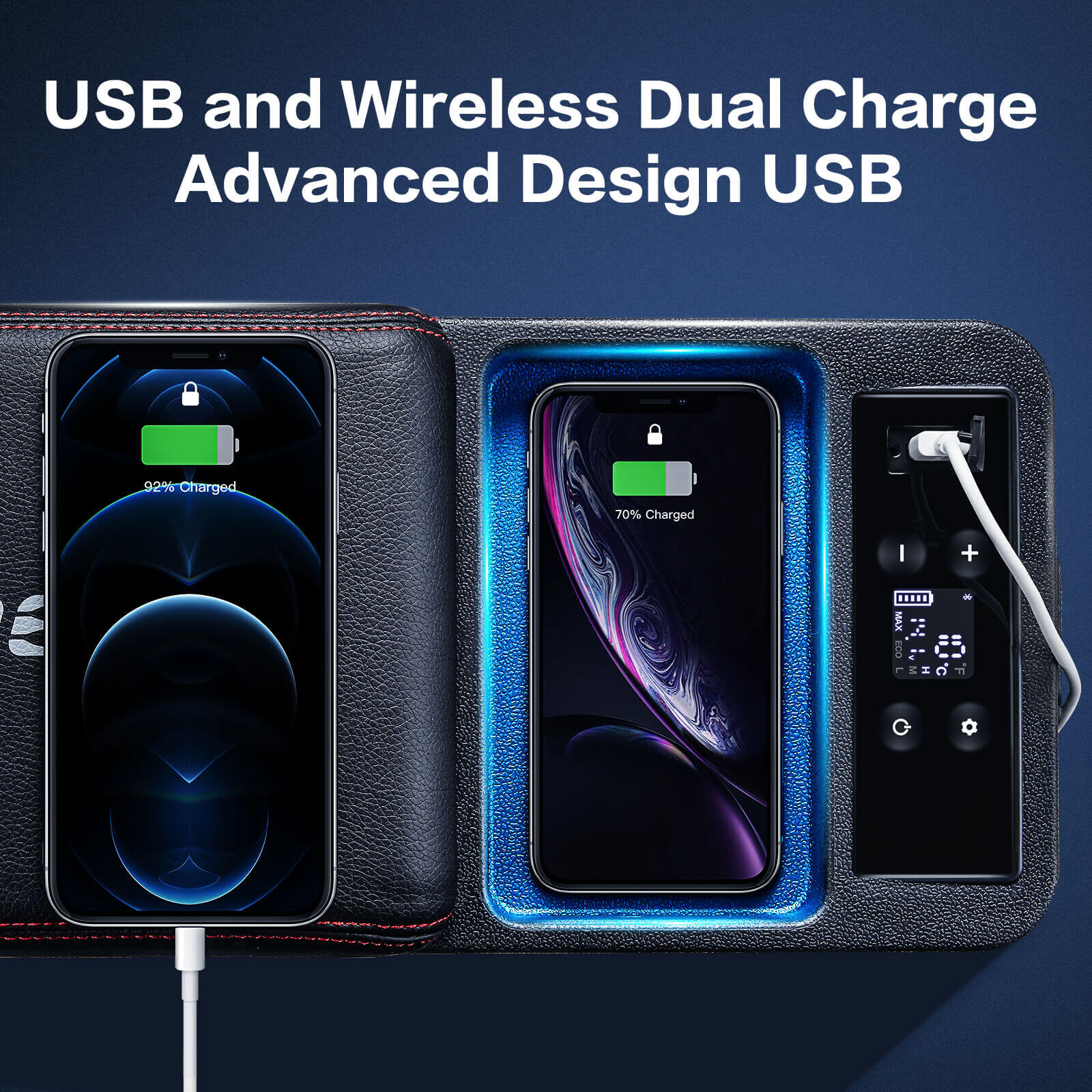 5. Similar Benefits to the Rest of BODEGAcooler Fridges
Just like any BODEGAcooler fridge, the LCD digital display allows you to observe the temperature of the car freezer at any time. It is also running ≤45 decibels, allowing you to enjoy a quiet journey. We offer 2-year warranty and we have a professional technical support team responsible for the car coolers as we value quality and a long lasting fridge that you can keep.