Many of us wait all year for holiday shipping season. No need to wait to save. Black Friday Deals are on. Score our hottest saving before they are gone.
Here are 5 picks for your holidays shopping.
#1 AAOBOSI 24 Inch Beverage and Wine Cooler Dual Zone 2-IN-1 Hold 18 Bottles and 57 Cans YC120-2D
This maybe the best refrigerators for homes. Dual zone, one for wine, one for beverage, maintains perfect temperature for different drinks. Designed with 2 locks separate, keep your drinks more safe from kids. It can store up to 57 beverage cans & 18 bottles of wine.
15% OFF, was $999.99 now is $849.99
#2 BODEGAcooler 15" Built-in 31 Bottles Wine Cooler in Stainless Steel with Wood Shelves
This JC-85A features 6 shelves that can hold up to 31 standard size (750 ml) wine bottles.
Designed with a special shelf for large wine bottles, such as champagne and pilot noir. Simple, stylish and space-saving. Best shopping for family parties.
15% OFF, was $649.99 now is $552.49
#3 BODEGAcooler Portable Freezer TWW45 48Qt/45L Dual Zone
If you love camping and traveling, and wait for a good price for portable refrigerator for a while. Then you can't miss this model, now is 20% off, the lowest price ever.
20% OFF, was  $505.99 now is $404.79
#4 BODEGAcooler Detachable Battery for 12v Portable Fridge Old Model with Charger
Detachable Battery of Portable Refrigerator is an excellent addition to an already great portable refrigerator.
30% OFF,  $229.89 now is $159.99
#5 BODEGAcooler Soft Cooler Bag SC25 26QT/25L 45 Can for Outdoors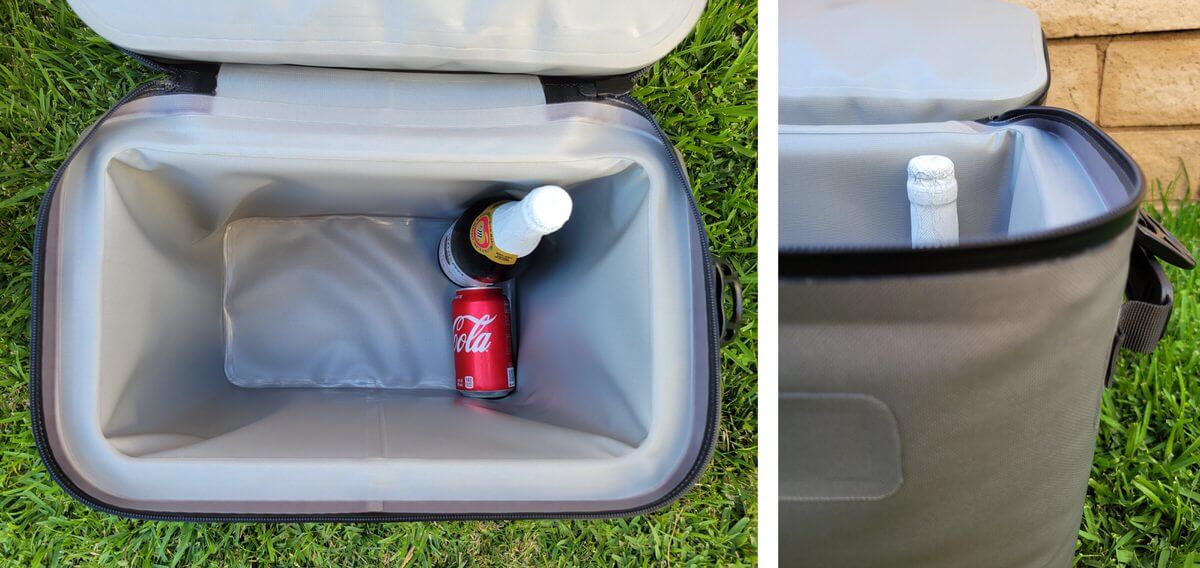 Best buy for winter outdoor activities, thick insulation layer and waterproof zipper ensure to keep food's original temperature longer.
40% OFF, was  $165.99 now is $99.59