As more and more people join in various forms of outdoor activities such as road trip living, outdoor camping, exploration, hiking, night fishing to experience natural life. Different from the past outdoor travel of "living in the open air" style, with modern development of science and technology, and with the help of solar energy technology, our outdoor travel has become more delicate. With the dual support of solar photovoltaic power generation technology and outdoor energy storage technology, the problem of "electricity anxiety" caused by electronic equipment has also been well solved.
Bodega's new arrival models are coming, they are 120W and 200W solar panels.
There is light, there is electricity, and there is no power cut outdoors when traveling outdoors.
High Energy Conversion Efficiency
Increase charging efficiency up to 21%, to give outdoor activities super long time power. The output efficiency of ultrapure silicon solar material ≥ 90% under standard light source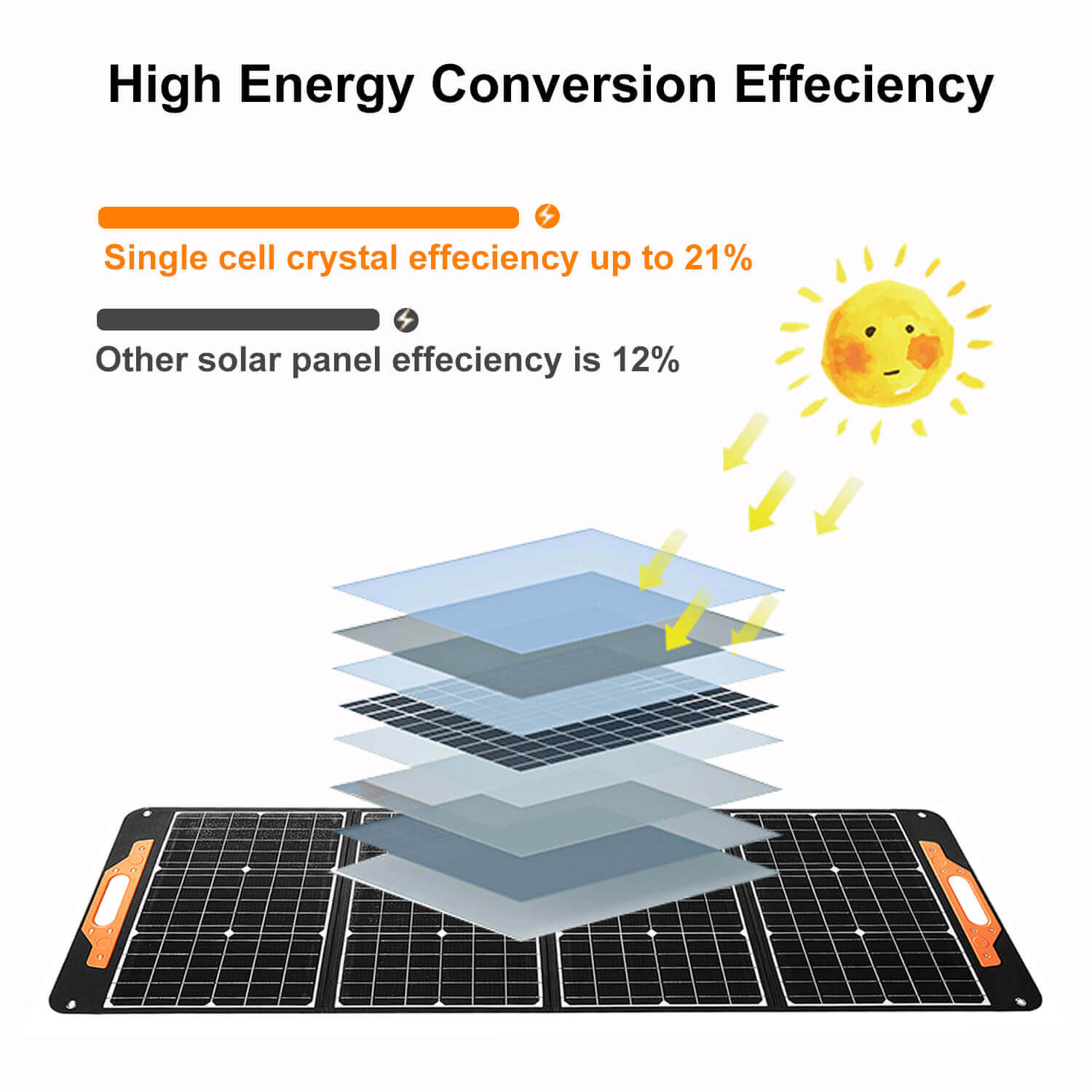 2 Ways for Charging
With portable outdoor power station, outdoor charging is faster, and save time.
The solar panel stores the solar energy in the outdoor power station, so no need to worry about no electricity use at night.
Outdoor power station is equipped with AC/USB/vehicle charging output to meet the user's power demand.
>>Bodega 96000mAh/307.2Wh Power Station
The solar photovoltaic panel can not only charge directly the outdoor power station, but also can be used for mobile phones, cameras, laptops, Bluetooth speakers and other electronic digital products.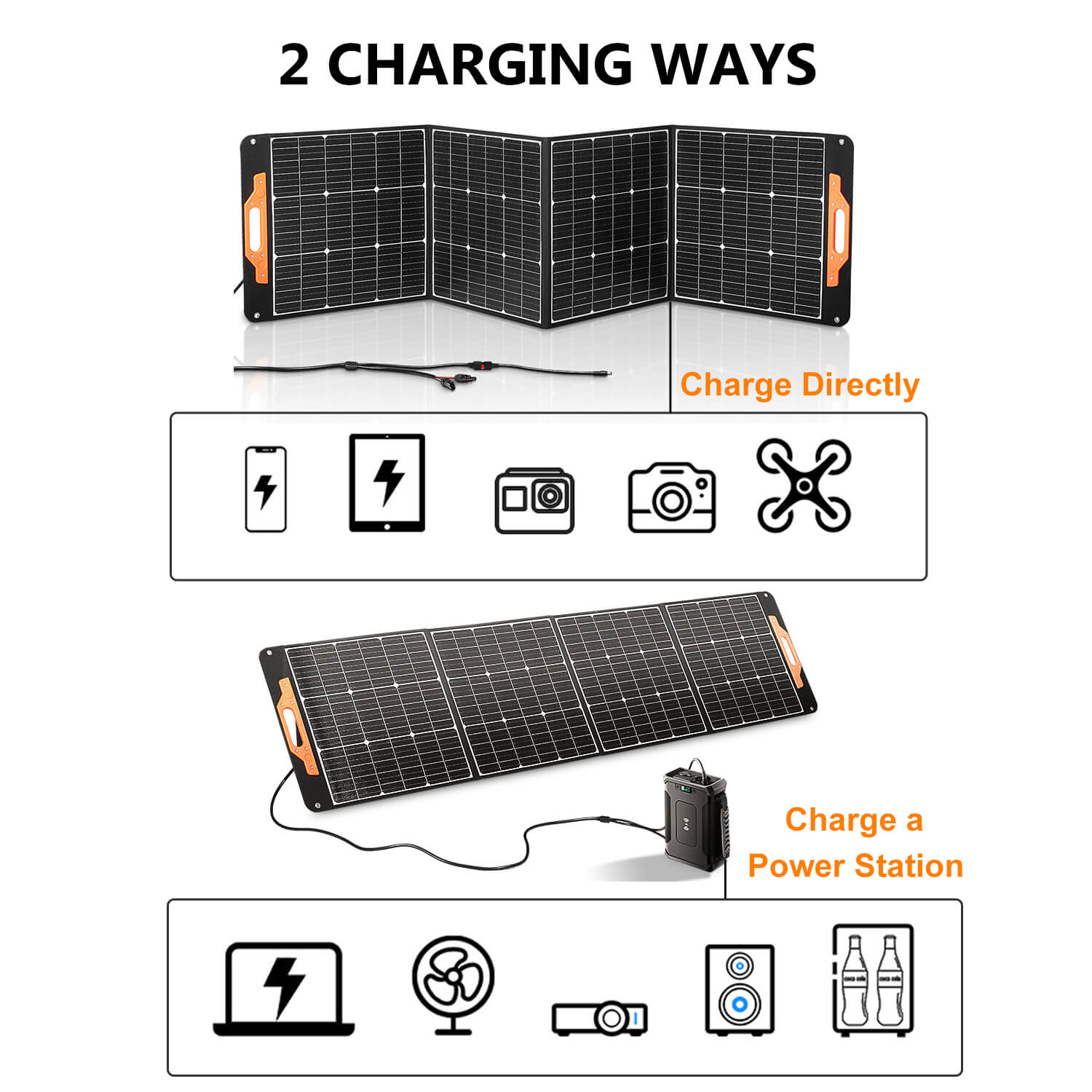 IP67 waterproof grade
Waterproof make you feel fearless of rain and water, and prolongs the solar panel's service life.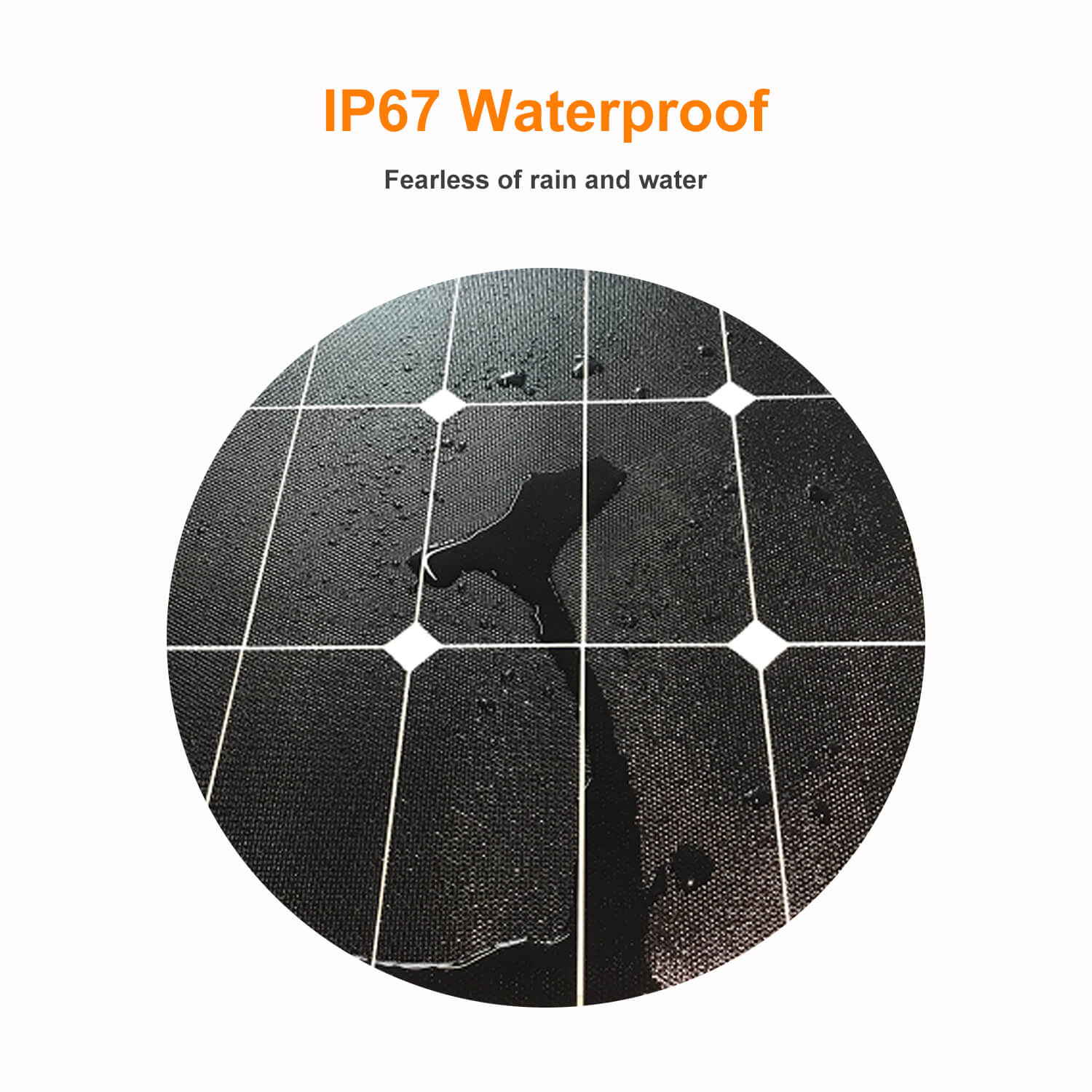 Folding portable design
It is easy to carry with one hand.
The folded solar panel weighs about 7.82 kg(200W)/5.23 kg(120W)
One hand lifting, more convenient to carry
Adjustable Stand
Adjustable stand make setup instantly, and the solar stand can be used to adjust the angle of the solar panel for better charging effect.
It can be used for romantic, interesting and wonderful RV life; a relaxed fishing time; a comfortable weekend camping, etc.